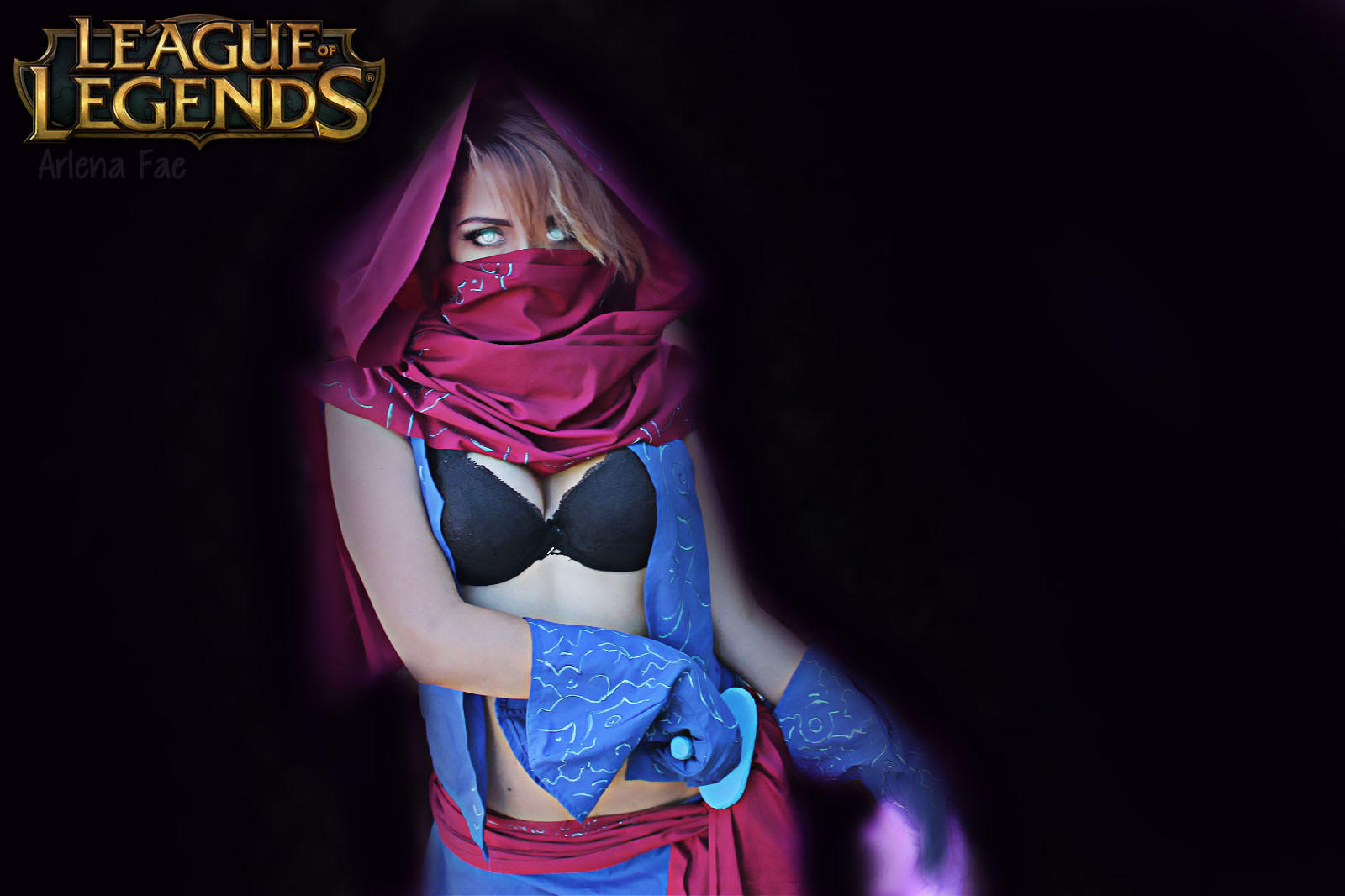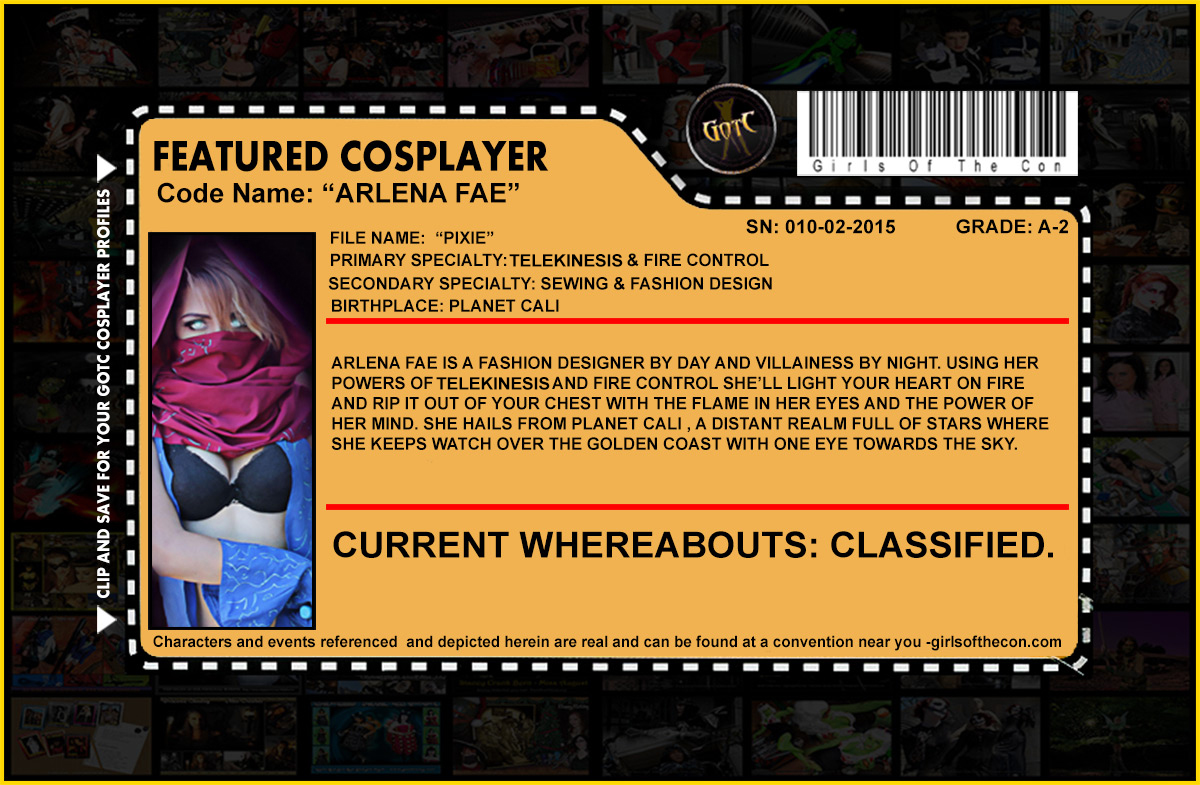 photo credits: James Van Zalen & Nick Owczarek
Please help us in welcoming our Cosplayer of the Month, Arlena Fae. We asked Arlena to tell us a little about herself and here is what she wrote:
"The name's Arlena. I'm a 22 year-old, born and raised Cali girl (in real words, I'm 22 and live in California). I'm a beginning cosplayer. I've bought some, I've pieced together others, but a majority I've made (mostly my most recent ones and my boyfriend's). I prefer making my own cosplays and props, I find it to be the best part about cosplaying. I also do my own makeup and wig styling. I make YouTube videos where I focus mainly on makeup tutorials and other "girly" things like fashion and hair tutorials but I also vlog and have a "series" for cosplay updates. (Random facts? I'm fairly picky with the way I organize things-such as websites and try to make them look as neat as possible. My (nonsense, silly, gamer "rage") insults usually include something about "your face" and "penis". I love very earthy/elf-like and fantasy/steampunk clothing style and colors. I also love the alternative, hipster and grunge style as well. I take on too many projects at once. I wish I had fairy wings or was a mermaid. Lucy from the movie Lucy has basically what I always wanted my super powers to be if I had any. I'd be an eeveelution and dragon-type trainer if Pokemon were real. I've been a vegetarian for almost 10 years. I own way too many plushies and can't resist getting more. I'm interested in fashion and costume design. I'm constantly coloring my hair different colors. I prefer unnatural pastel colors, such as pastel pink, lavender and mint green/blue. "
VISIT ARLENA ON HER WEBSITE! (CLICK ME!)
FAN HER ON FACEBOOK! (CLICK ME!)
TWENTY QUESTIONS WITH GOTC! Arlena was nice enough to make a video answering our 20 question challenge. Here she is in all her glory answering our silly questions and generally having a good time doing it 🙂

wanna be a featured cosplayer? Visit our "Model for Us"  page to learn more about joining our ranks.