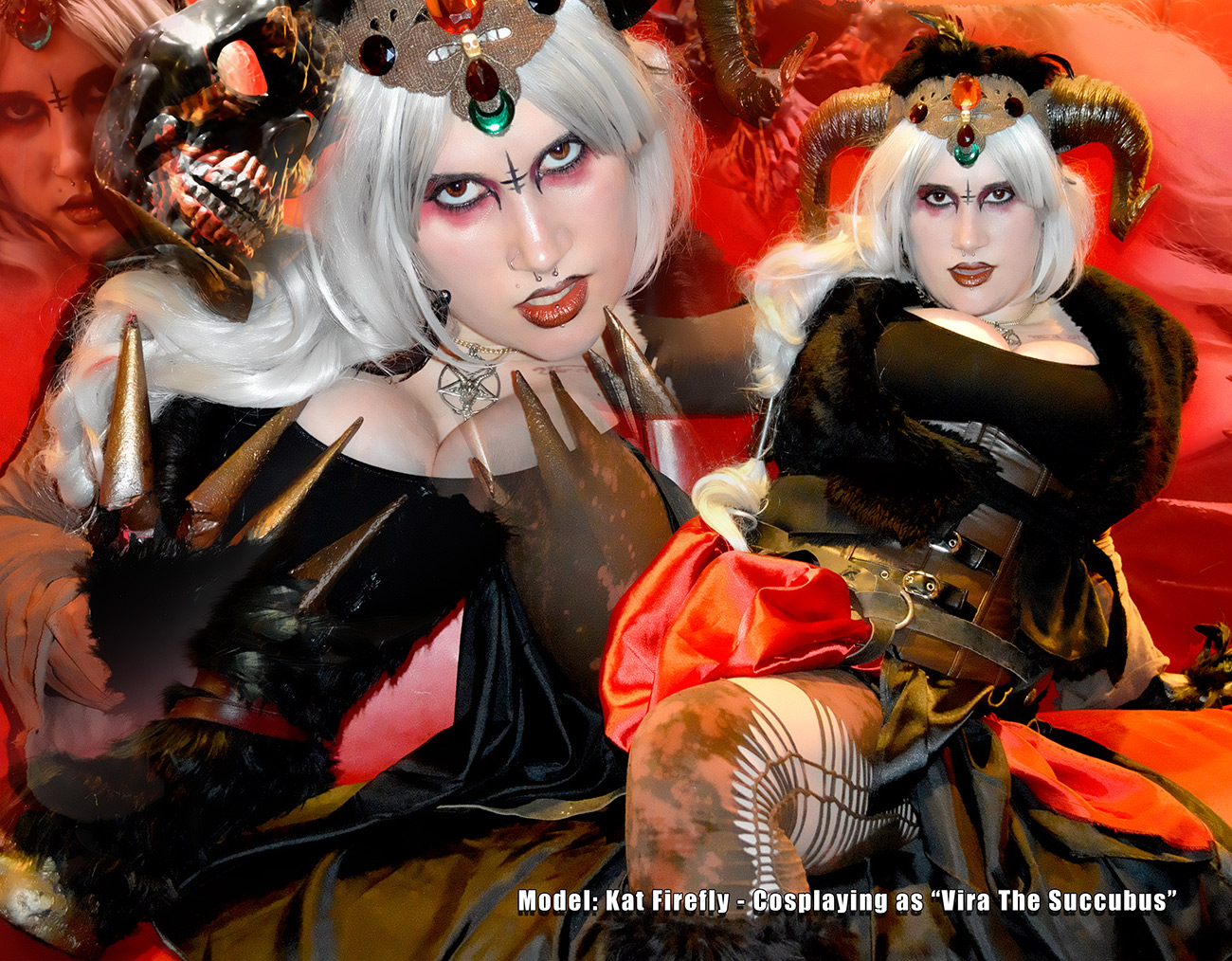 IN HER OWN WORDS: Kat Firefly Snyder
I have been costuming my whole life, taking found objects and random clothing and transforming it into one of a kind creations. I've never really cosplayed characters, though I have once done TankGirl. Mostly everything I do is of my own creation. On day I would like to do more than that.
I learned leather crafting from a Native American leather craft master. And I have many other crafting skills in my arsenal.
I become inspired by the world around me. When I create a character to become, I create everything from the makeup look to the personality and story of who they are. For me it's not just about making a costume, it's about creating a fully rounded individual. Creating is what I live for.