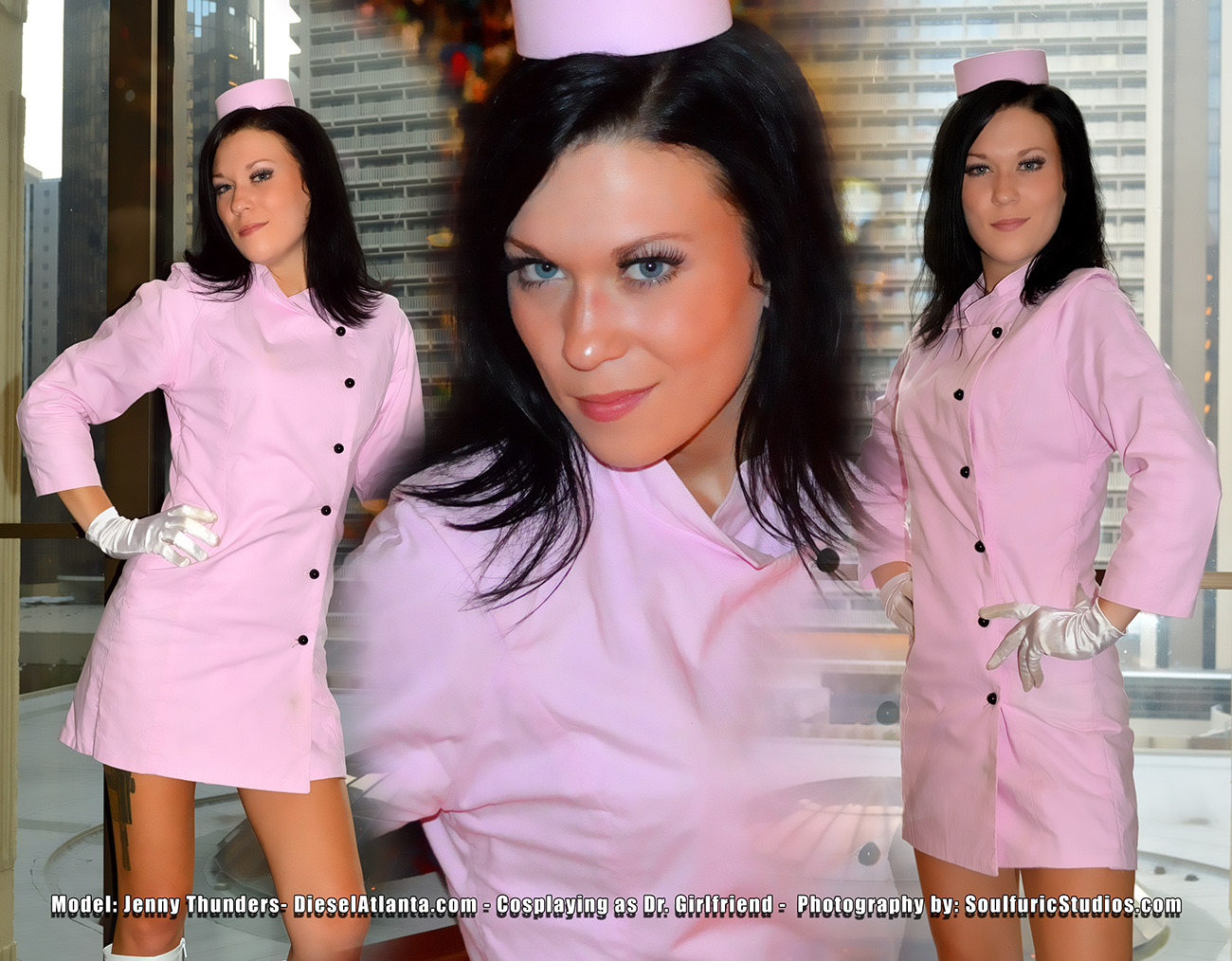 IN HER OWN WORDS: Jenny Thunders
I've always loved dressing up for Halloween; it still is my favorite holiday to celebrate even at my age. I was also in theater for almost ten years of my life so costuming is just something I've always loved to do.
Outside of Halloween and theater, I first got started cosplaying in 2007, the first year I attended Dragon Con in Atlanta, as Jill Valentine from the Resident Evil franchise. Ever since, every convention I go to I am constantly coming up with new cosplay ideas.
I love to cosplay as characters near and dear to my heart; these include Dr. Girlfriend (Venture Brothers), Silhouette (The Watchmen/Minutemen), Slave Leia (Star Wars), Tank Girl, and I am currently working on a Lady Loki (Marvel).
I live in Atlanta and attend mostly local cons; Dragon Con, Days of the Dead, Walker Stalker. I also went to Star Wars Celebration VI in Orlando last year and look forward to going to Celebration VII in 2015. My favorite genres are horror, Star Wars (yes, I put that in its own genre), and comics (especially Marvel).