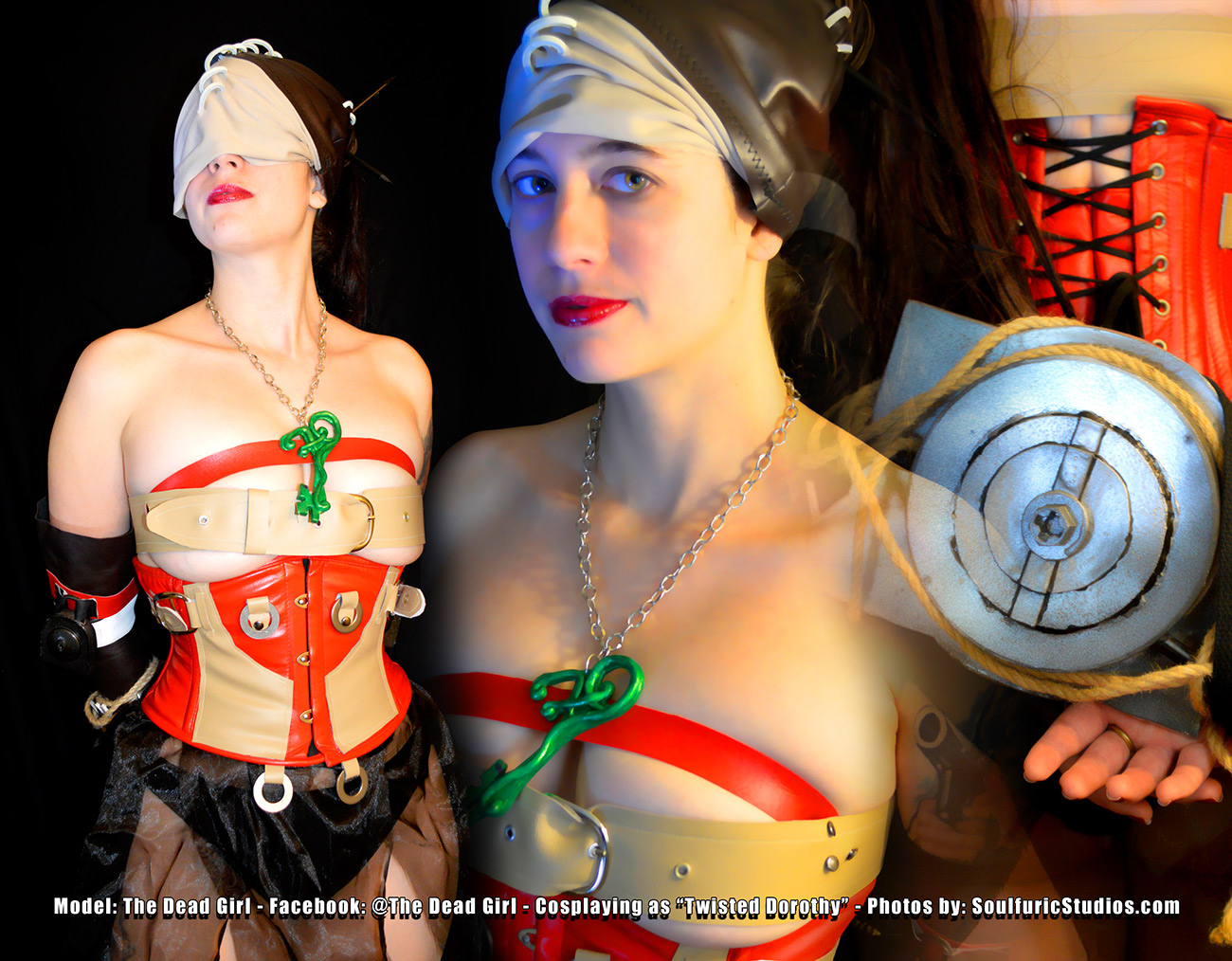 IN HER OWN WORDS: Erica Andrus
Erica is a born and bred small town girl from Upstate New York that Fort Lauderdale is now lucky to claim as one of its own. She frequently travels the convention circuit, but considers Spooky Empire and Spooky Empire's Mayhem her musts every year. The costuming bug bit Erica 8 years ago when she ventured out as Alice from Resident Evil. It was, as they say, all down the rabbit hole from there as she's turned heads as a knockout Dorothy (a sinister deviant from Wizard of Oz as seen in Todd McFarlane's Twisted Fairy Tales), as well as the sexy chainsaw-wielding bunny, Bluebell, the younger but just as grim sister of the underground comic vixen, Dogwitch.
Her next wicked creation will be a female Cenobite from the cult classic, Hellraiser, as well as an original vampire creation that is sure to be something horror fans can sink their teeth into. As you can likely guess, Erica's tastes run a bit more towards the darker side of the scale. She's an avid fan of horror films, and asserts that many of her fellow horrorphiles are some of her most interesting and fun friends. But don't let her penchant for zombies and gore deter you, this sweet small town girl also proudly costumes with the Orlando Ghostbusters as well as the Sith Cheerleaders. She's definitely a gorgeous geek girl with mischievous and ghoulish side of the gamut!
Erica also was part of our 2017 Horror Calendar in her "Female Cenobyte" which was designed by her and her fiance who runs "Post Mortem FX" J.D. Ellis. Great work guys, so proud to have it be a part of our first horror calendar!