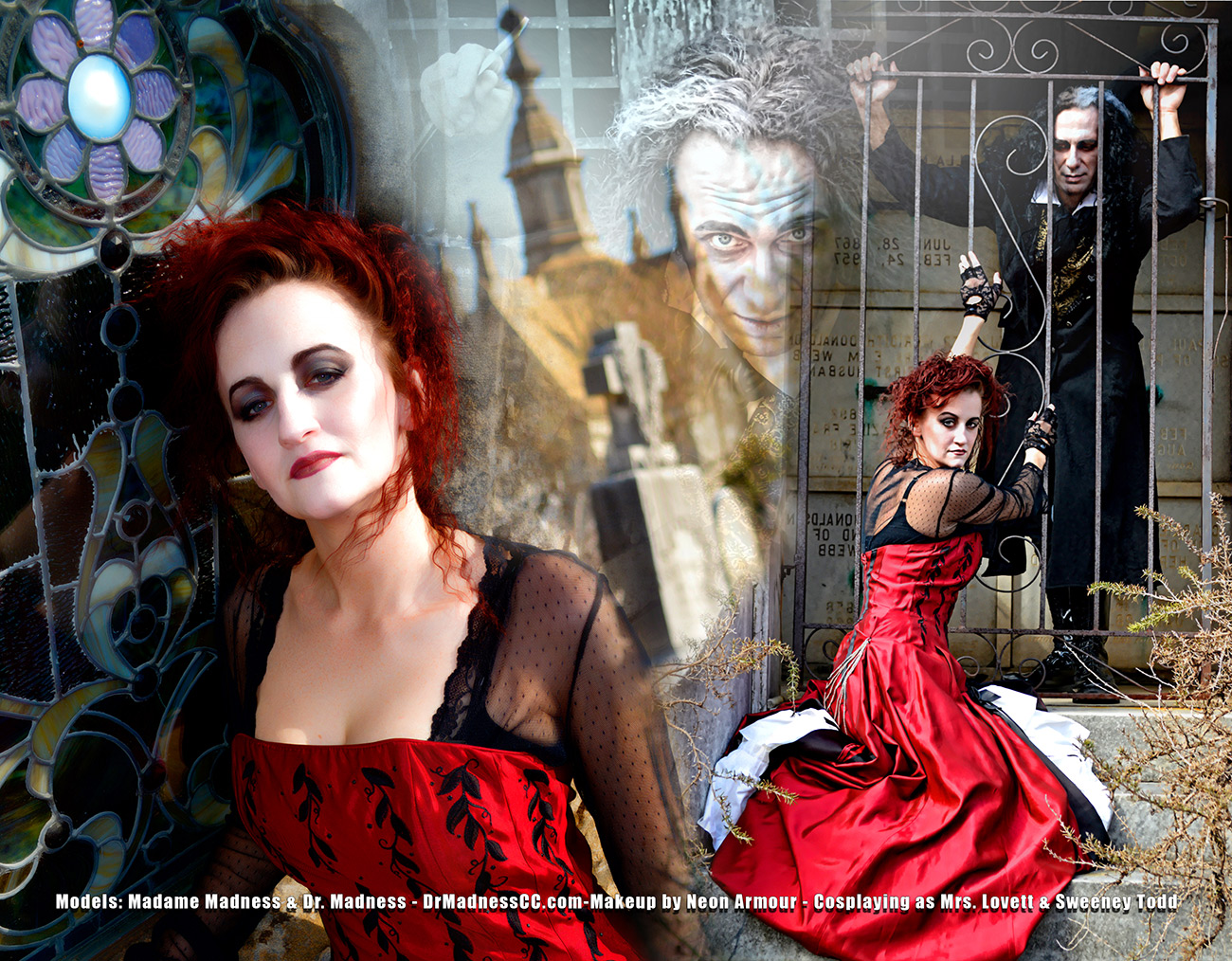 IN HER OWN WORDS: Robyn Lane
Robyn AKA "Madame Madness" has been in the public eye since she was a small child. She was classically trained in vocal and acting skills. She has taken over 15 years of dance ranging from ballet, pointe, jazz, and her personal favorite, belly dance.
She has done modeling for numerous magazines and has been in The Champion, The AJC, Ink'd Magazine and many others. She has done runway modeling for designers from Jessica Mcclintock to an Armani collection. She is currently the owner of "Dr. Madness's Custom Creations" where she is the seamstress for the Doctor's unique designs.
While not busy at work she enjoys playing with her black lab Nibbler and 4 cats Katie-Boom, Severus, Simba, and Totoro and spending time with her significant other Philip brainstorming how to take over the world.
Robyn is very excited to be the newest addition to the 2015 GOTC Calendar and is thrilled she gets to be Mrs. Lovett from Sweeny Todd. You can see more of her work on the Doctor Madness Page: https://www.facebook.com/DrMadnessCC.