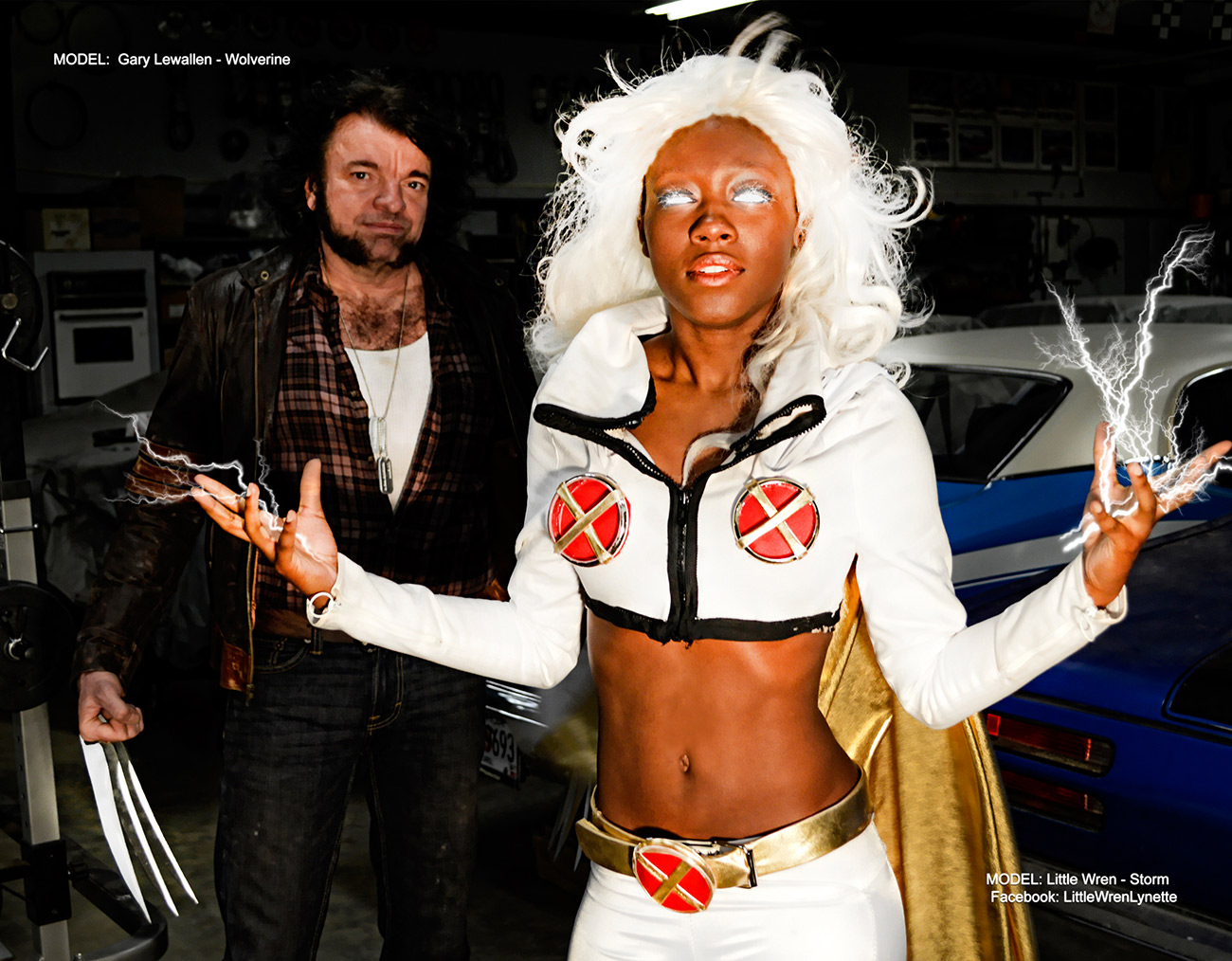 IN HER WORDS:
I am a cosplayer based in the Atlanta area that loves to sew, design, dress up, attend conventions, dance, and play Rock Band! I've been cosplaying since 2009, modeling since 2012.
I also do fashion modeling, body painting, hula hooping, and some burlesque and singing performance.
I'm a YouTube personality for Anime Aficionados. I've also performed with the burlesque troupe, Musee du Couer, sung with Bombshells United, and appear in the 2014 Girls of the Con calendar (May).
VISIT LITTLE WREN ON FACEBOOK.
The photo below we shot during our calendar shoot was chosen by Prestel Publishing to be published in the book "Cosplay World".