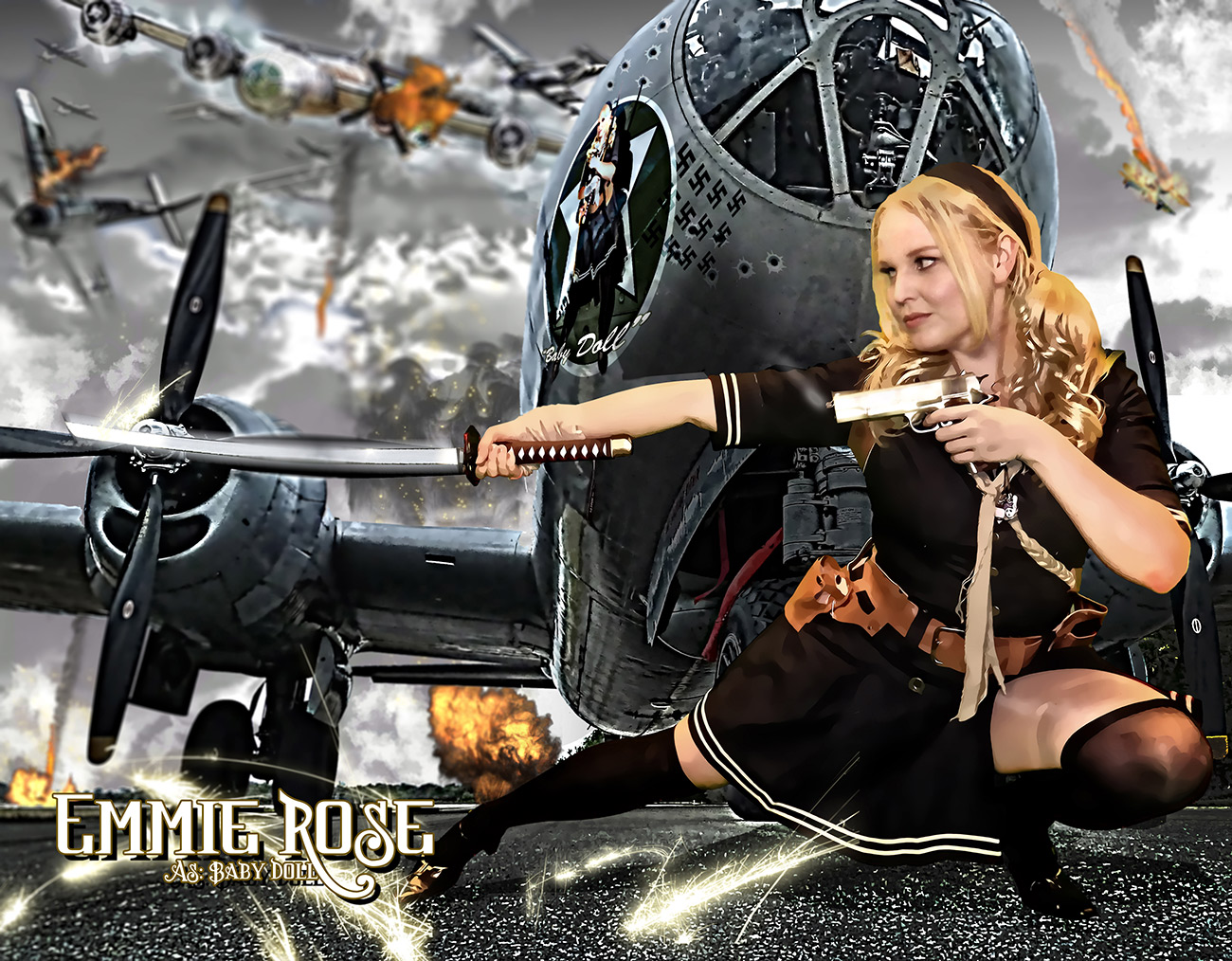 IN HER OWN WORDS: Emmie Rose
A long, long time ago at a con near, nearby I got my first taste of the insane world of costuming in its most grand capacity.  I'd always loved Halloween, for an excuse to plot ridiculous costumes and then to poorly but lovingly execute them.  Then I realized Icould expand into the Renaissance Fair for an excuse to costume year round.  And eventually, my D&D crew talked me into going to this thing called Dragon Con.  I busted out my finest renaissance fair garb,nearly all found at thrift stores for under $5, and headed out to what would be a life changing experience.  It was 2003, and I began my costuming journey.
From there I slowly started collecting pieces and building more complex costumes.  I started out as Sookie Stackhouse, waitress extraordinaire, and ended up designing, commissioning personalized items, and sewing my own custom creations. I have a large focus in Steampunk, as the Atlanta community is booming under the influence of The Artifice Club. As a subdivision of this, I have also joined the ranks of Dragonfly Armory (https://www.facebook.com/DragonflyArmory), a dieselpunk costuming group that attends many Atlanta events throughout the year.   I also enjoy sci-fi/ fantasy/ and horror costumes.  I have been a bloody zombie one hour, then converting to a polished Baby Doll from Sucker Punch, then changing out to a steampunk Poison Ivy that I designed.  I consider myself a fairly well rounded nerd and am open to exploring most genres!
I have worked on many projects with different groups over the years.  I was a Miss November for the 2013 Girls of the Con calendar.  Last year I was nominated for the Steampunk Chronicle's pin-up of the year.  Dragonfly Armory is continuing to develop and we'll have some fun new tricks for the 2014 Dragon Con parade… and hopefully pack out some more panels!  I was featured in The Extraordinary Contraptions music video, Prelude to the Nocturnis, from their album The Time Traveler's Constant!, as a mermaid and equipped with a cardboard tail!  I also did wardrobe for a short film called Red, directed by Jeff Shipman, and had a fun bit part as a drunken harlot.  That's really the extent of my acting chops!
This coming year I hope to continue being involved within the community, working on projects as they come up, and continuing to plot out new looks for what inspires me.  I'm currently planning some love for Big Trouble in Little China and am working with JJ Cirrus, fellow GOTC Calendar Girl, to make a fun piece….we'll come up with some excuse to wear it!
Please follow me on Facebook at:https://www.facebook.com/Emmie.Rose.Cosplay.