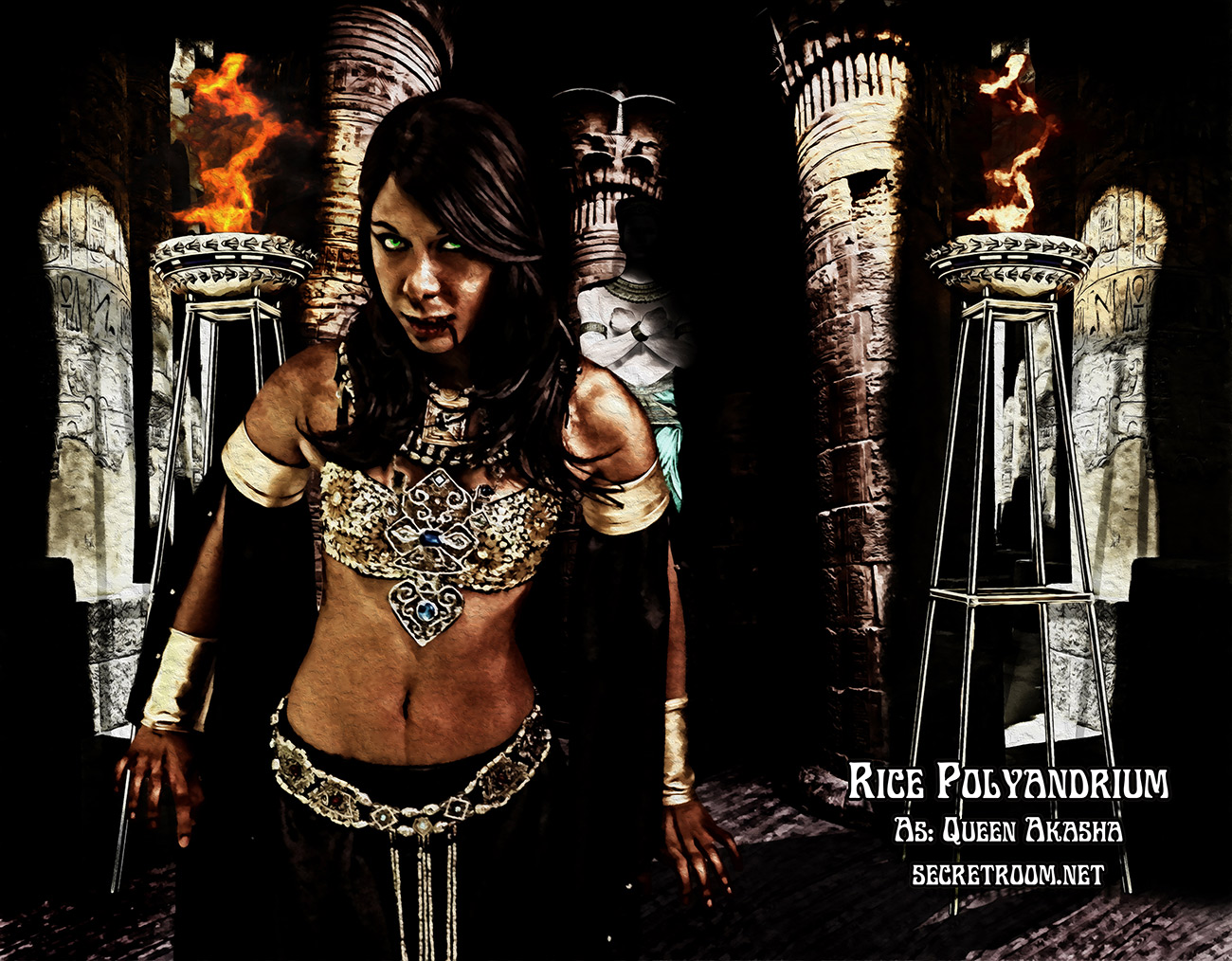 IN HER OWN WORDS: Rice Polyandrium
From as far back as I can remember, I always loved to be in costume. Halloween was/is my favorite holiday, and not just for the chocolate. I started dressing up for cons when I was still living in NY. I didn't really start getting serious about my cosplay until I move here to Georgia back in 2008 and went to my first ever Dragon Con.
I am based here out of Atlanta with some of the best cosplayers that I have ever seen. I am really glad to be here saturated in all of that. I do a lot of the sexier side of cosplay. I love being body painted for my characters. I adore gender bending (cross play). I feel like that genre is helping to empower women in a way.  It also gives us a lot more characters to work with.
I am inspired the most by spacey Sci Fi, and horror. I will try my hardest to emulate any characters my celeb look alike Zoe Saldana has done as well. You can find me attending D Con, Atlanta Days of the Dead, AWA, MOMO Con, and always Georgia Renaissance Faire.
To keep up with me and my cosplay adventures be sure to like me on Facebook as Rice Cakes:www.facebook.com/Rice.Cakes.Go and www.Secretroom.net.