In addition to being a part of our 2013 calendar as a killer bunny, Darrin is also part of our "Street Team" we lovingly refer to him as Darrin "Dirty D Scoop Dog" Fesperman because he shares his amazing convention photography with us as a contributor on our Facebook page. Thanks for all you do for us Darrin, we are grateful to have a friend like you. His yearly Halloween party in Ft. Myers, Florida is also legendary. If you are lucky enough to get an invite.. GO!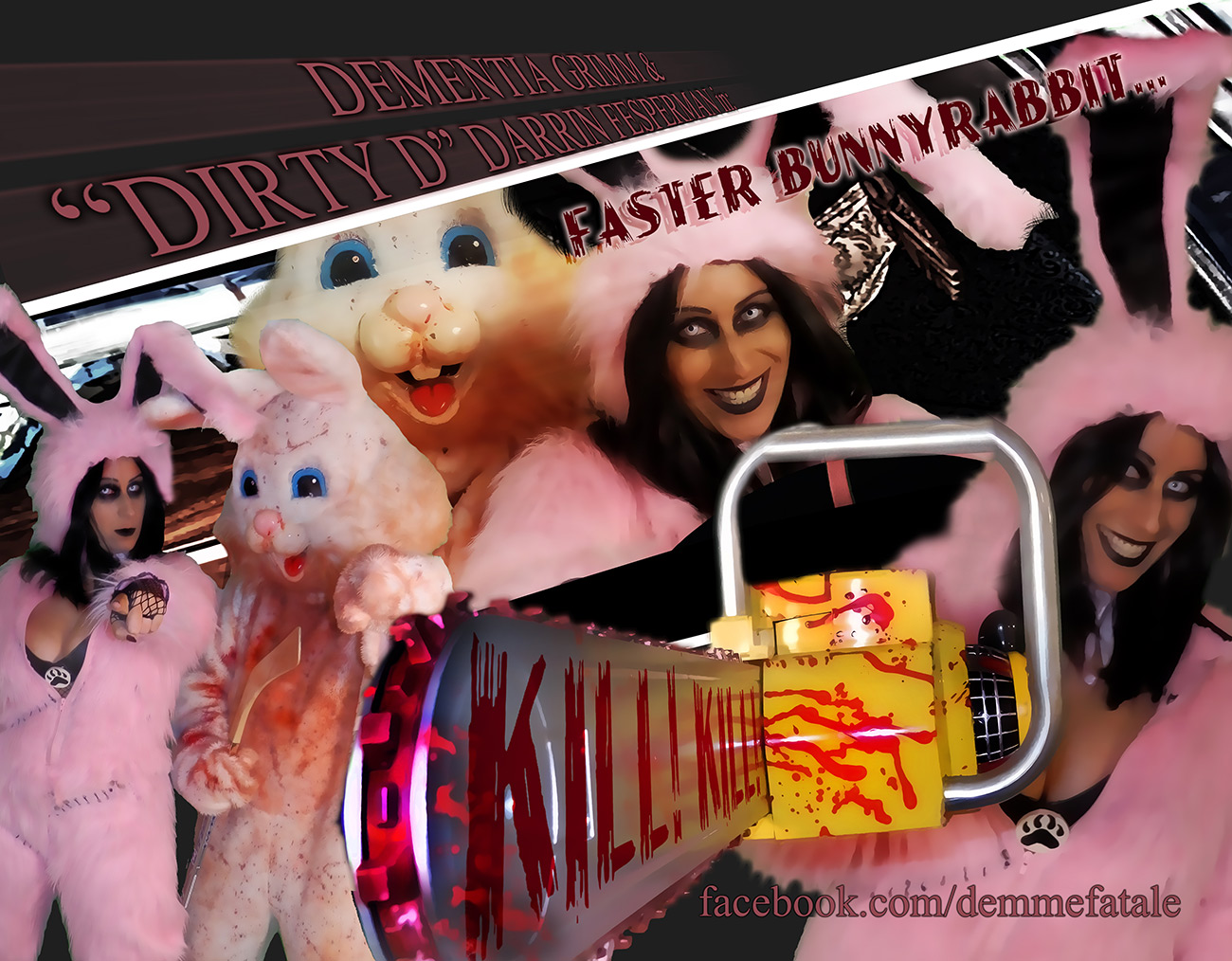 IN HIS OWN WORDS: Darrin "Dirty D  Scoop Dog" Fesperman
When did you get started in photography? I have been attending conventions since 2007 but it wasn't until MegaCon in 2010 that I took it up as a hobby.
Why did you get started?  I was floored by the work and detail that was put into so many costumes that I wanted to capture what had been created.
Based out of: Fort Myers, Florida (Originally from Plano, Tx)
Conventions I attend: I attend as many as I can, but the major ones are: MegaCon, Mayhem, Spooky Empire, San Diego Comic Con and DragonCon.   For costuming, hands down, DragonCon is king.  I have never so many incredible costumes in one place!
Genre: I really enjoy just about any Genre out there as I love to photograph the detail put into any costume.  But if I had to pick one, I would say Sci-Fi.
Preference: Color Photography is my preference, but would love to do some work in Black and White.
I was chosen to be the Man Dime for the GotC 2013 calendar and had a photo shoot with the one and only Dementia Grimm.  It was a once in a lifetime event and I will cherish it always!