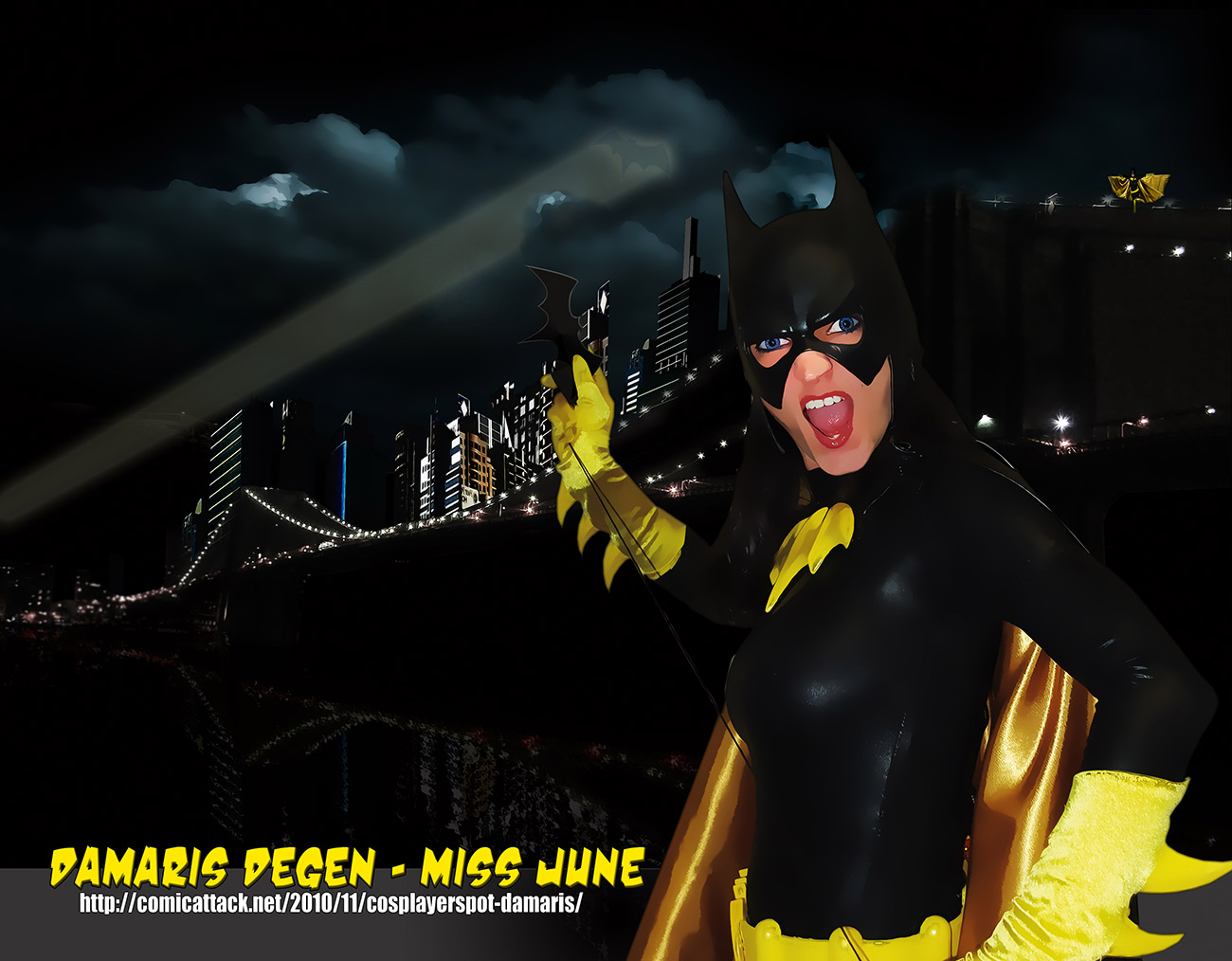 IN HER OWN WORDS: Damaris Degen
I was born in Puerto Rico, but have moved around every five years of my life up to the age of 20. At age five my parents got divorced and my mom, two sisters and I moved to New York. We lived there for five years and during that time my Father moved to Dallas, Texas and wanted us to live closer…so we packed up our bags and drove from NY to TX when I was age 10. My mother got remarried and at age 15 we ultimately moved back to Puerto Rico. We lived there for another five years before moving yet again, this time to Florida.
When I turned 25 and was on my own and attending college, I really wanted to move to California to pursue a career in cinematography, but was dating my ex-husband at the time so I deiced to stay and raise a family with him. I'm now 39, divorced and the proud mother of two four-year-old twins, Ethan and Justin Degen.
I was always into comics. Can't recall how I started reading them, but basic textbooks never appealed to me. I loved the formatting of a comic over a regular book any day. I find the way the story is told with strong colorful imagery from page to page divided up into cells was far more interesting and engaging to me. Plus, you can't really take silly-putty and press it against a photo on a book and have the image transfer over, now can you?
The first comic I ever read was The Amazing Spider Man in the mid-to-late 70's and I still continue to be a loyal fan of the web crawler. I was also the only girl in my class to have a Super Friends lunch pail, while the other young ladies had Barbie or Strawberry Shortcake.
As with some of the other comic book geeks my age, my Mother sold my collection in garage sales. However, I do have a collection of Battlestar Galactica comics, Star Wars: The Dark Night, The Planetary by Wildstorm Comics and a few other Marvel and DC comics. I just finished reading Marvel's paperback Scorpion: Poison Tomorrow and loved it!
I'm a huge Battlestar Galactic fan and when I discovered that Mary Mcdonnell and Jamie Bamber were the bonus guests attending a local convention here in Orlando called MegaCon in 2007, I knew I had to be one of the attendees.
So, I wore a t-shirt that said "Don't Blame Me: I Voted for Rolsin" and got Mary Mcdonnell to autograph it. Then the next thing I know, people would stop me in the halls, in the dealer rooms and before and after panels asking if they could take a photo of my shirt and me. Needless to say, I loved the attention and thought that it would be fun to dress up in costume for the next convention.
The first character I cosplayed as was none other than Star Trek: Voyager's Seven of Nine played by Jeri Ryan. I knew that she would be a challenge as my first costume; plus, she was blond and I brunette and at the time I was not very fond of wigs. I had to dye my hair several times in order to get the correct shading needed in order to portray her accurately and in time for my first attendance to Dragon Con in 2007. Then, after many screen shots from DVD's and online research, I learned that I would have to make my own Borg appliances in order to make this costume in time for the convention. I could not find a seller that had these accessories anywhere.
I sculpted; molded and cast the Borg implants myself. Having a fine arts background did help me achieve my goals. I must admit that I've never sculpted anything in my life, but I'm very proud of the work I put into making this costume happen. I also had to download several online tutorials about Smooth-On products in order to experiment with different casting techniques while…I eventually found one suitable for my particular situation. I would like to thank Kevin at Reynolds Advanced Materials for pointing me in the right direction.
Go to http://comicattack.net/2010/11/cosplayerspot-damaris/ to continue reading.
And Like her FB Page to keep up with her latest activities: https://www.facebook.com/MystiquesWorldOfCosplay