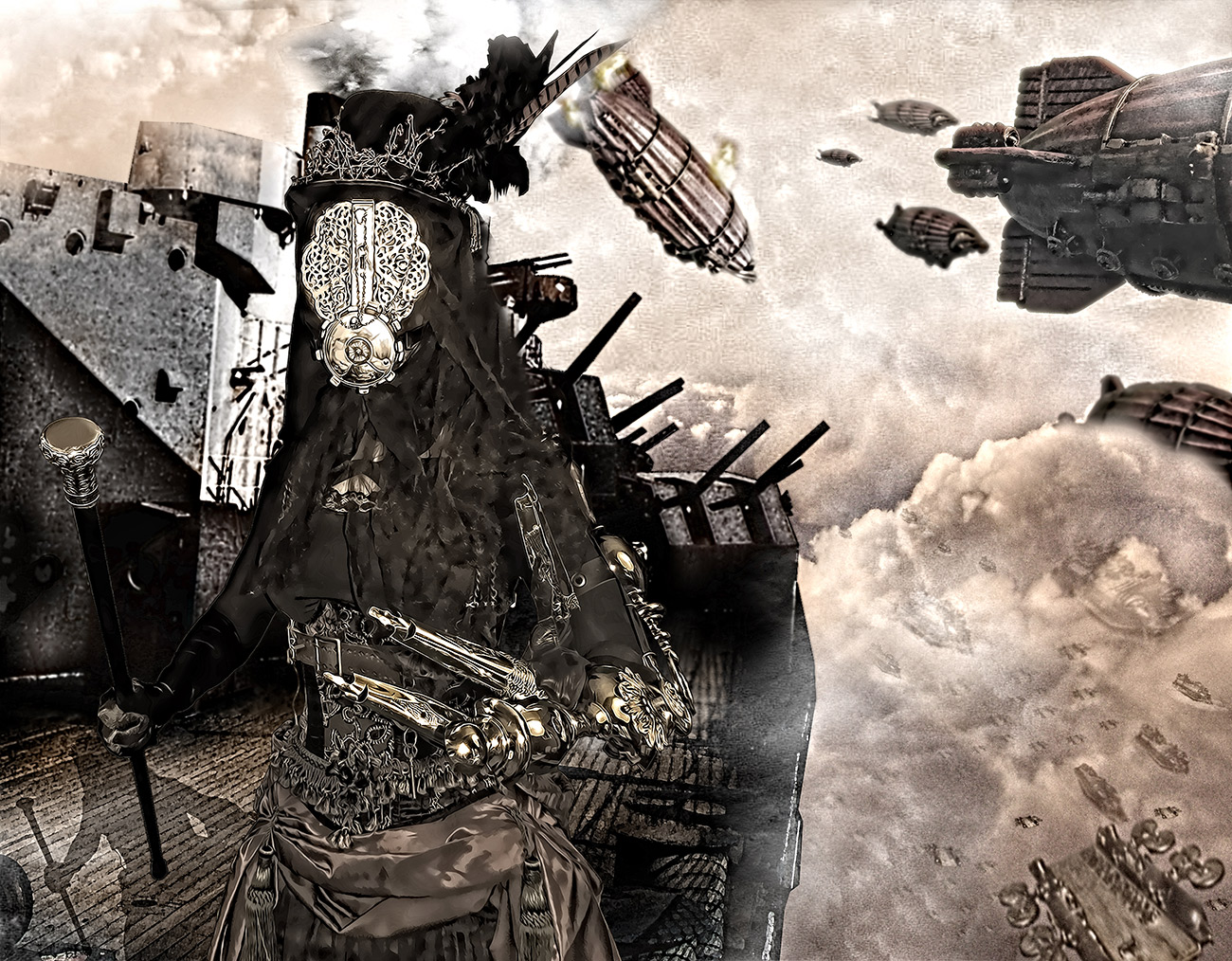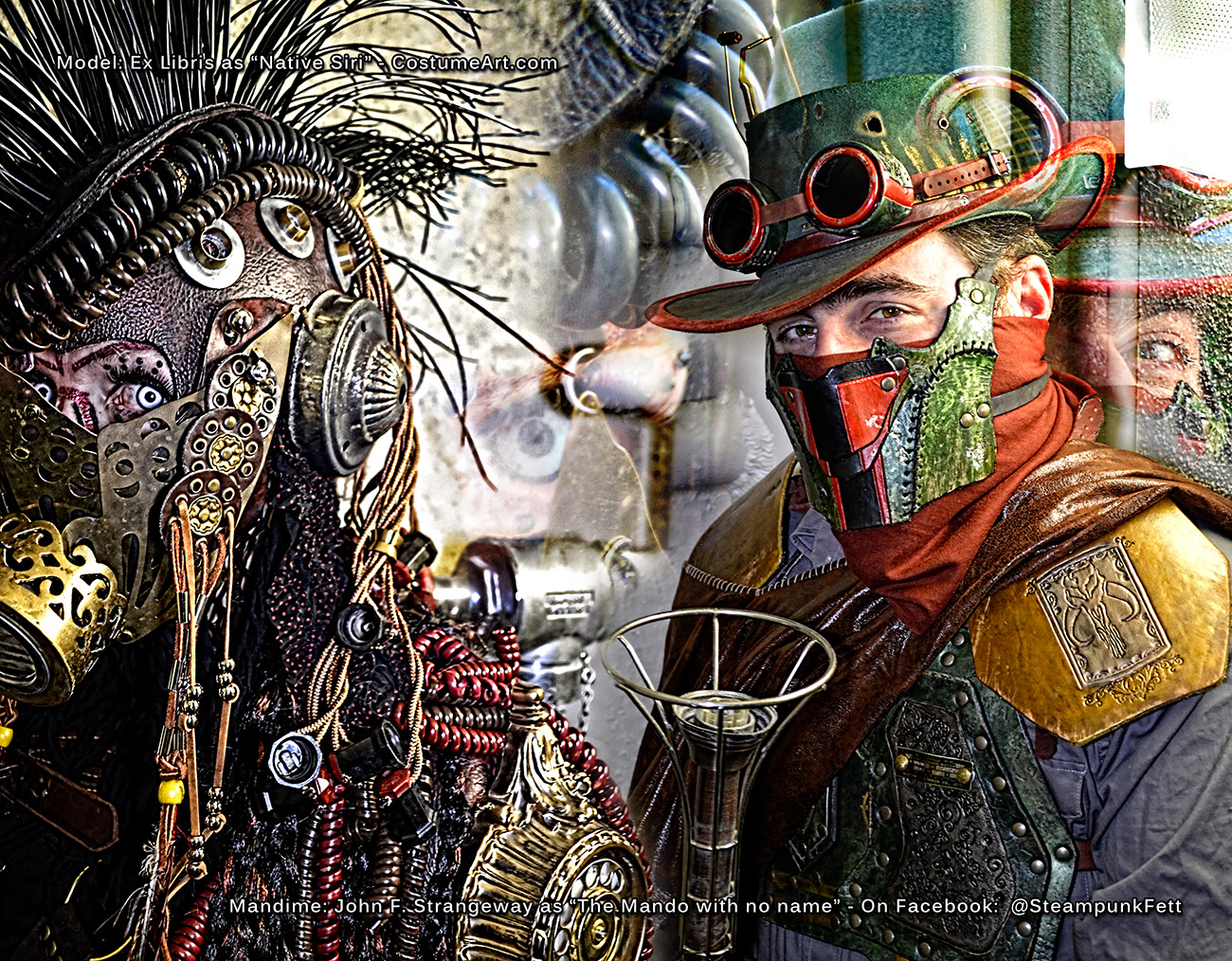 IN HER OWN WORDS: Paige Gardner
Paige Gardner is an award-winning costumer who regularly appears at science fiction and fantasy conventions around the U.S. as a Guest presenter on both Costuming and Steampunk-related panels.  While Paige has created recognizable cosplay from the Sci-Fi universe, she is mostly recognized for her steampunk masks, gear and costumes that are constructed from found, salvaged or vintage items.
 As a costumer who doesn't sew, Paige is a popular guest and presenter at conventions with an approachable style and sense of humor that leaves no proper costuming traditions unruffled. Her mandate as a convention guest is to entertain and engage every audience with memorable and informative panels that encourage attendees to keep moving forward with their costuming/convention goals.
Paige is based in Birmingham, Alabama and counts among her influences Stephen King's "Dark Tower" book series, silent film and vintage illustration. Her costume elements are largely cast-off items, salvaged materials and thrift store oddments.
Paige's costuming work has appeared in newspapers, magazines, television and independent film as well as being featured in books, including "1000 Steampunk Creations", "1000 Cosplay Creations" and "The Steampunk Users Guide" by Jeff Vandermeer (releasing 2014). Her masks and gear have also been exhibited at various venues in Atlanta GA, Birmingham AL, Roswell GA, Scotsdale AZ, etc.
You can find Paige and her costume work on Facebook: https://www.facebook.com/CostumeArt
@CostumeArt on Twitter and her blog at www.CostumeArtist.com