Miss March 2012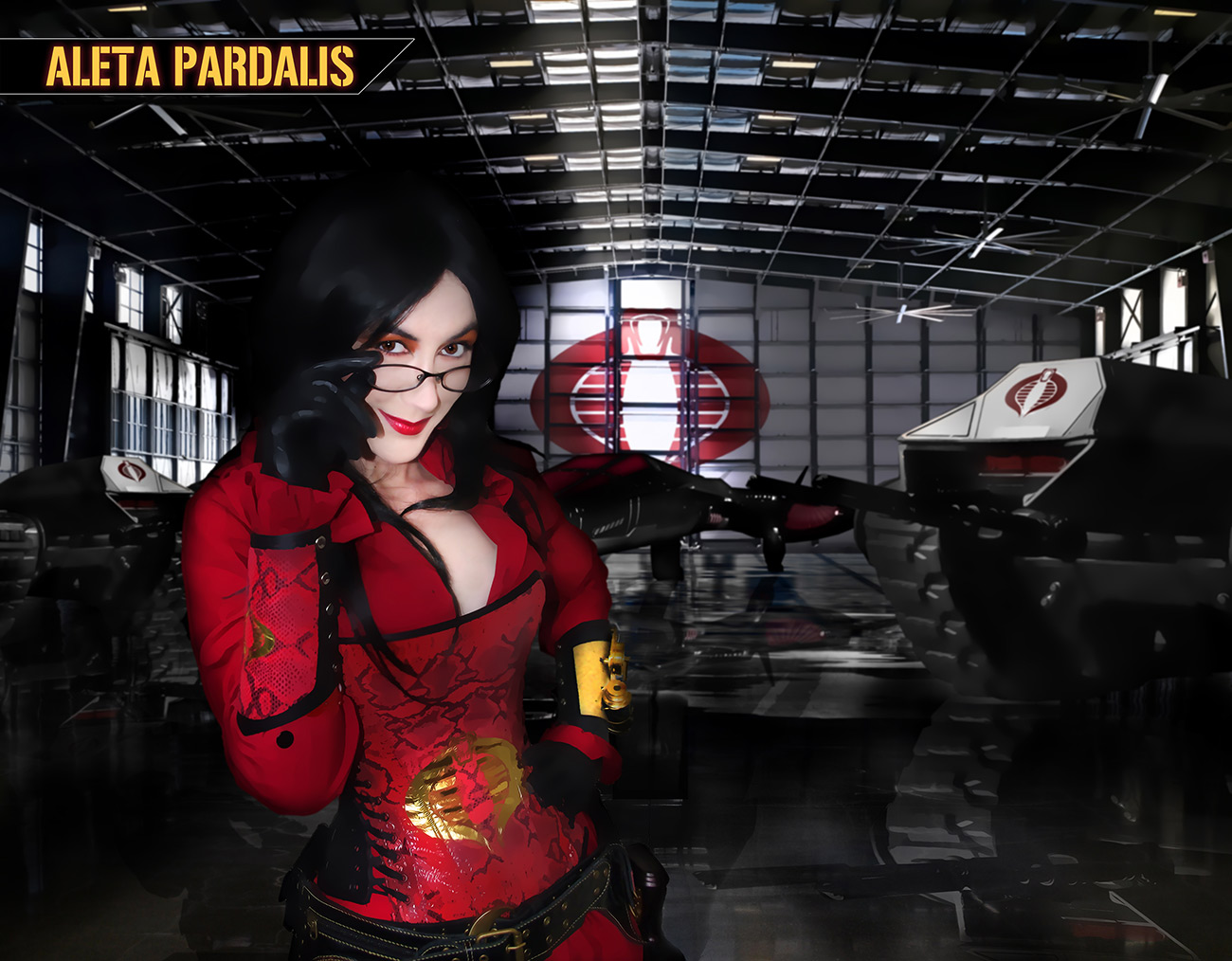 IN HER OWN WORDS: Aleta Pardalis
Aleta Pardalis is the daughter of a clothing designer. She designed her first Edwardian style dress in 7thgrade and had designed a Tudor style gown by 10thgrade. After graduating high school in Florida the early 90's she discovered comic,sci-fi and anime conventions and started to create comic and anime costumes forthose events.
By 2003 she was regularly attending DragonCon and participating in the Dawn look-a-like contest held there. She credits both DragonCon and that competition for upping the bar for her costuming. She started to specialize in original versions of costumes fairly quickly and in 2002 she redesigned her old Edwardian dress, and then with her mother and grandmother created a Victorian evening gown, followed in 2005 with her Victorian Dawn costume.
In 2008 she created her first version of her steampunk Wonder Woman costume which was based on both Amazonia and a Silof figure.  That was followed by Steampunk Morgan Le Fey,Airship Pirate Dawn, Steampunk Baroness (GI Joe), a revamped Steampunk WonderWoman, pinup Belle, Steampunk Poison Ivy, Steampunk Catwoman, Steampunk Black Widow, Steampunk Death (Sandman) and most recently Steampunk Rowena Ravenclaw. Costumes still in the works include Steampunk Maleficent, Steampunk Jem and the Holograms and a Steampunk Wonder Woman armor.
Aleta Pardalis typically does not compete in costume contests however she did win best theatrical presentation in the Dawn look-a-like contest in 2006 for her 20th anniversary of Labyrinth inspired Dawn crossover. Other accomplishments include Grimm Visions Calendar, Pyrates Way Magazine, Girls of the Con 2012 Calendar, 1000 great Costume and Cosplay ideas, 2013 Steampunk Chronicle's Reader's Choice Award for best dressed steampunk female, Gearhearts Steampunk Glamour Revue vol 8 and 2014 costuming Guest of Honor at ConTemporal.
She has a public Facebook pagehttps://www.facebook.com/AletaPardalisPublic
As well as an etsy page https://www.facebook.com/morganlefeyac
And shop http://www.etsy.com/MorganLeFeyACwhere she sells custom made wands and will soon be selling reproduction vintage hair combs.
Although she resided in Florida for over 20 years she escaped to New York in 2012.