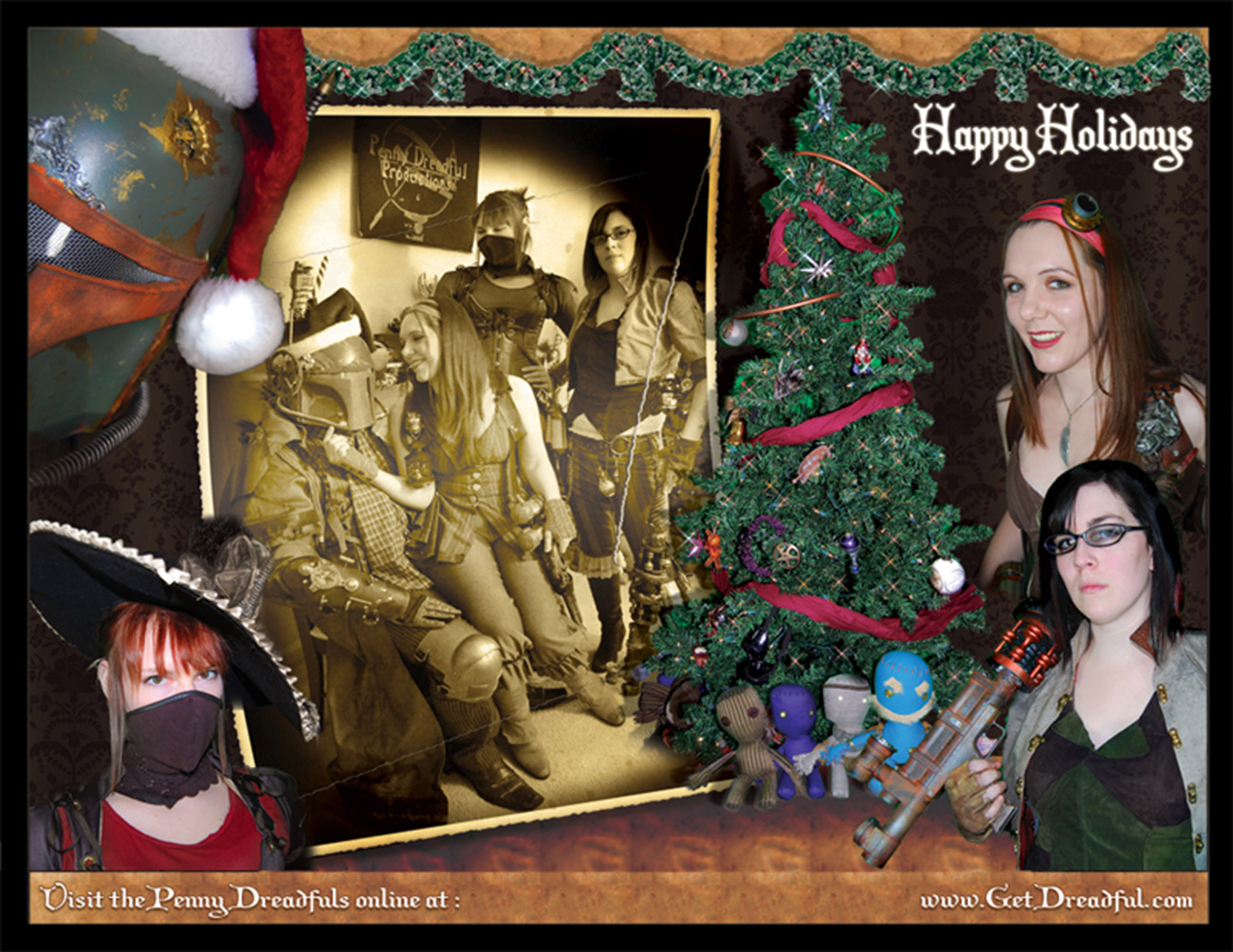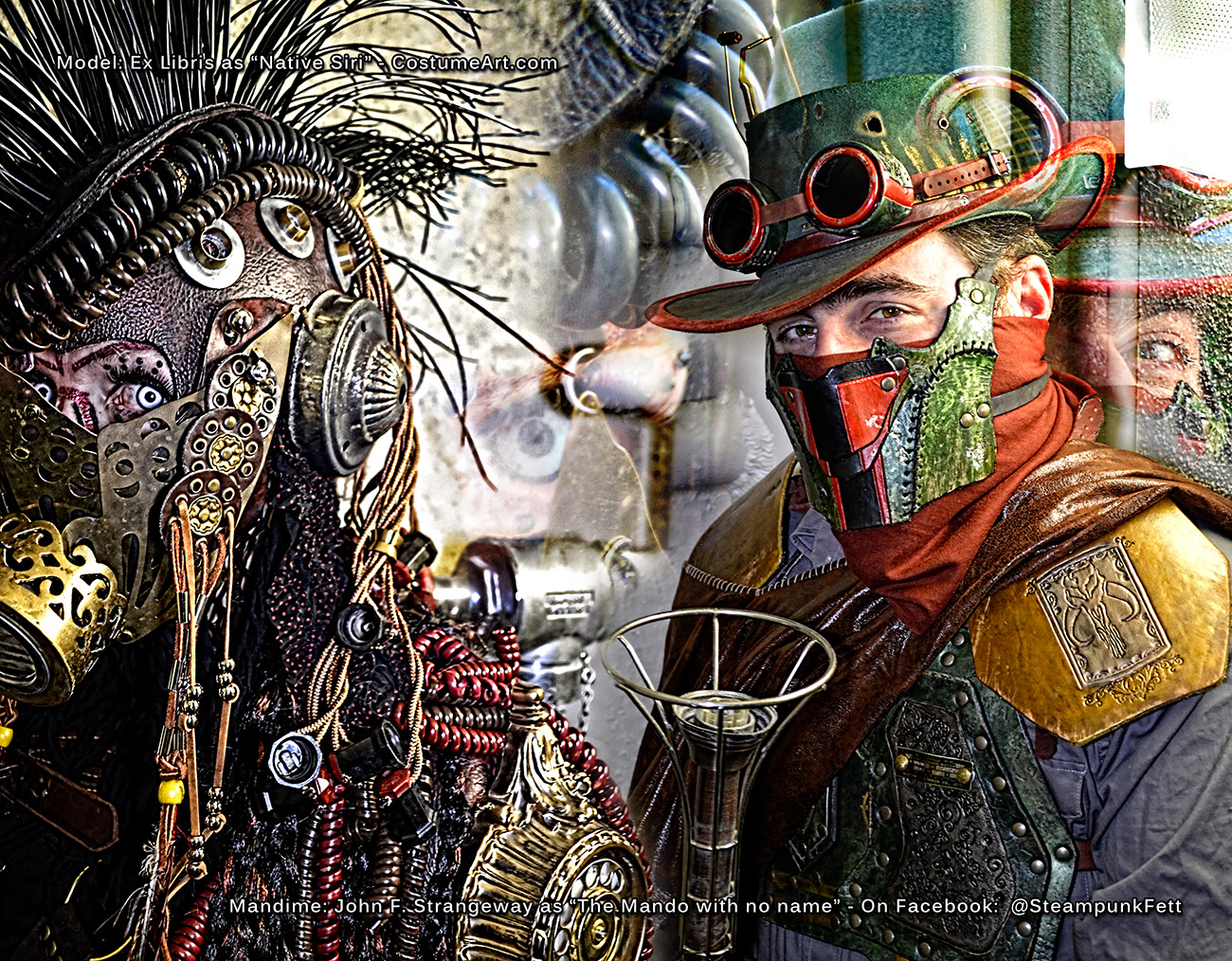 Steampunk Boba Fett (John F. Strangeway) is one of the most recognized figures in both the Steampunk and Star Wars fan communities. He had the idea for a Steampunk variation for quite some time but lacked the resources to build the suit to match his vision. That changed at AnachroCon 2009, where he met Matt Silva of Penny Dreadful Productions. A few months later, PDP began work on the suit, which debuted at Dragon*Con 2009 to overwhelming acclaim. John and Matt are featured prominently in the PBS documentary "Four Days at Dragon*Con."
When he's not portraying Steampunk Boba Fett, John is on staff of the Alternate History Track at Dragon*Con as well as working with Dragon*Con Media Relations, appearing on Better Mornings Atlanta and 11 Alive in 2010.
John's ultimate stance and goal as a prominent Steampunk icon is to keep the fires of unity and creativity within the Steampunk communities roaring. Reminding Steampunks that you are only limited in how far, fun, and fantastic being Steampunk can be by your own hands and mind. Keeping humor alive and bringing a positive outlook and energy to every event he attends. Now a guest of several conventions, John F. Strangeway looks forward to meeting and greeting steampunks wherever he goes!
http://steampunkbobafett.tumblr.com/(Tumblr)
https://instagram.com/steampunkbobafett/(Instagram)
https://twitter.com/steampunkfett(Twitter)