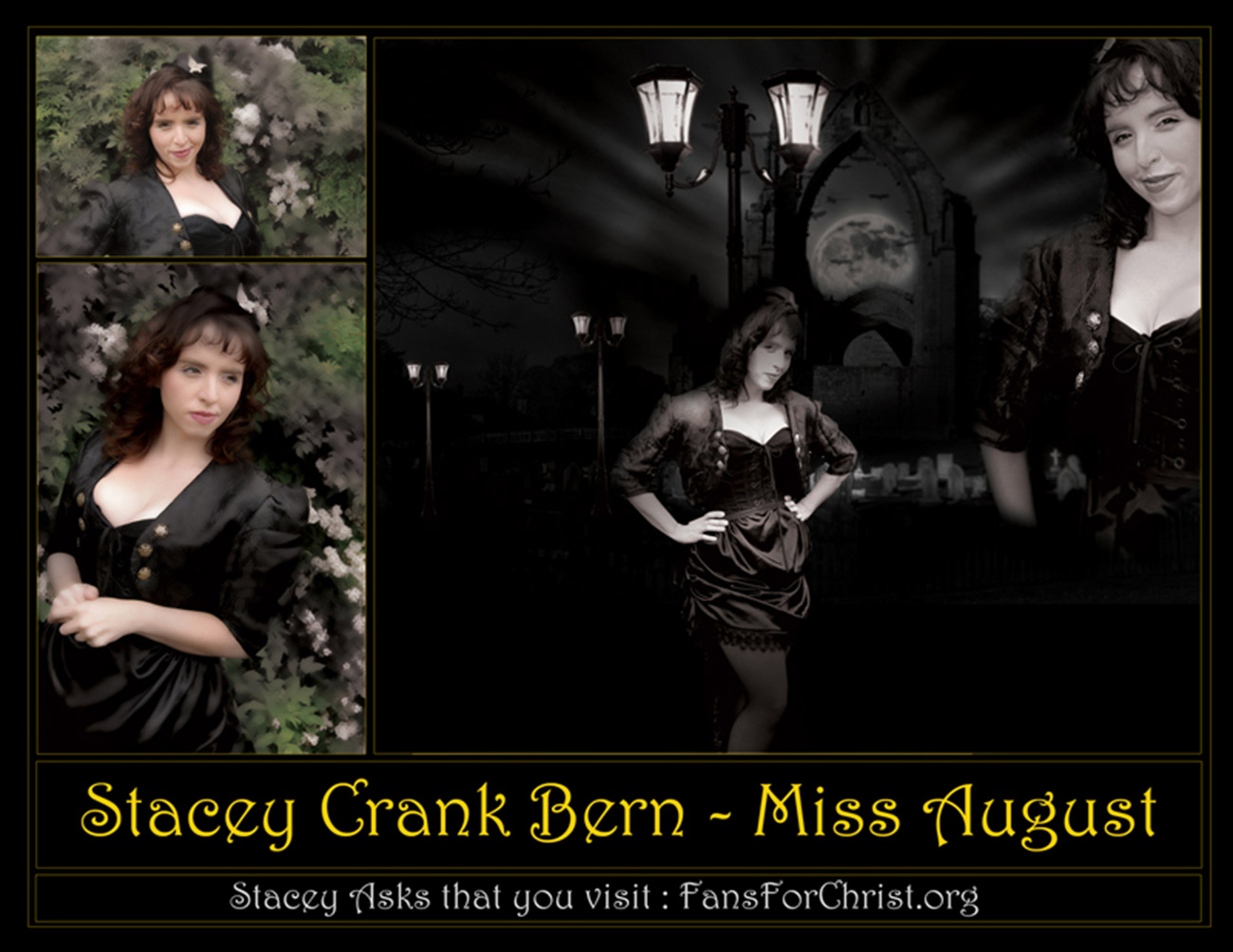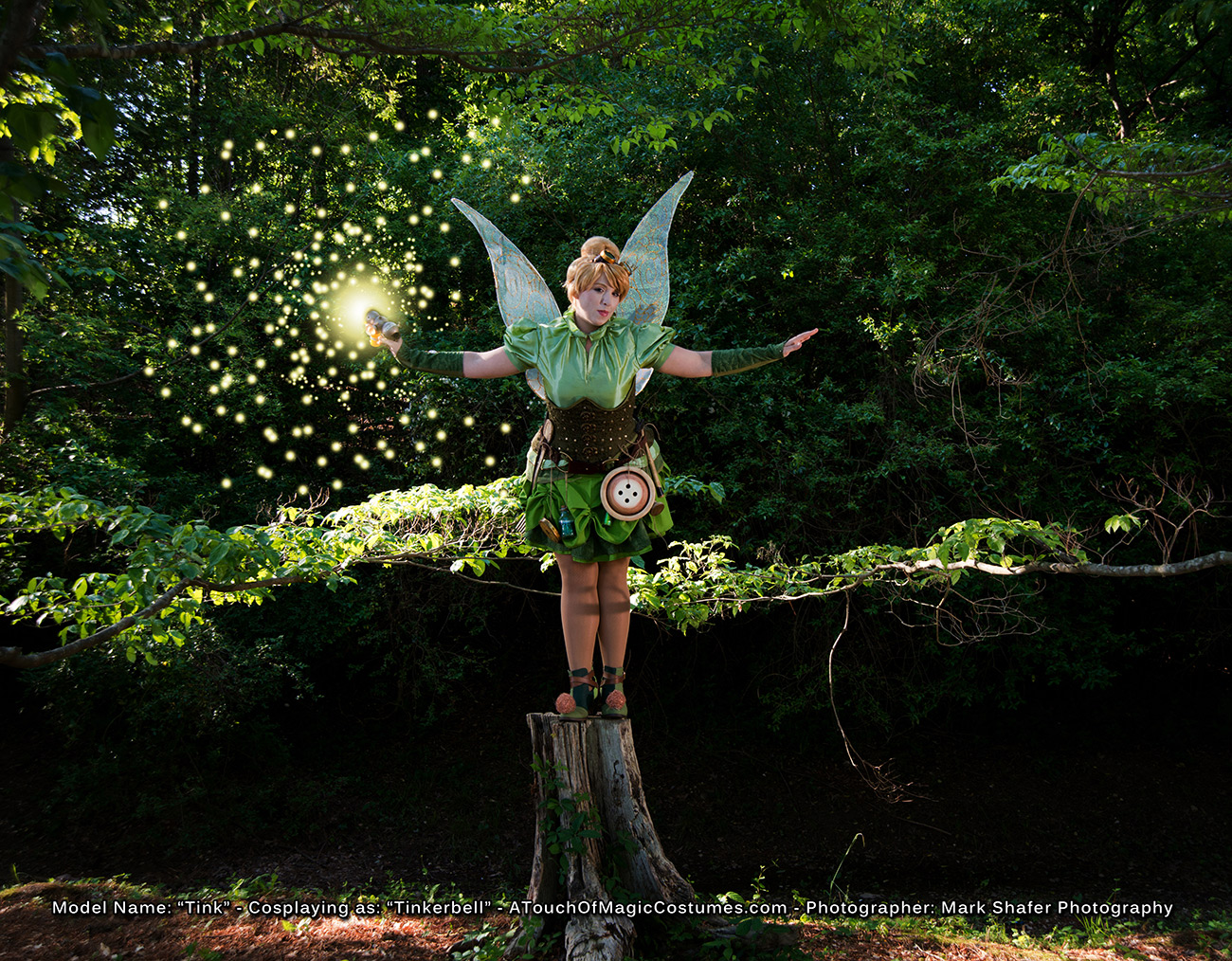 IN HER OWN WORDS: Stacey Crank Bern
I wasn't always a geek. The first sci-fi show that I ever liked was Firefly, which immediately hooked me.  I attended my first Dragon*Con in 2005, specifically to meet some of the Firefly cast members.  I wouldn't have gone for any other reason, and I thought the whole thing was a little strange.  When we were there I decided that it was kind of fun.  But I still thought the people in costume were a bit obsessive and strange, and I knew I'd never dress up.  Boy, was I wrong!  The very next year my husband and I went as Wash and Zoe, and included our children. Since then I have been to more cons each year and have come up with increasingly complicated costumes.
When my mother became tired of helping me with costumes she gave me a present of a sewing machine and told me to make my own.  After a few years of doing it for family and then friends, I was asked if I took commissions.  That's when I started my own custom costuming as A Touch Of Magic Costumes.  Over the years I've done a wide variety of costuming, including Westley and Buttercup from The Princess Bride, The Phantom and Christine from Phantom of the Opera, Aragorn and Arwen from the Lord of the Rings movies, The family from Pixar's Brave, and steampunk versions of Green Arrow, Black Canary, and the Thundercats.  I love doing cosplays that can include my husband and two children, and think that we definitely get more interest as a whole family than if I was walking around a con by myself.
I have certainly increased my geeky interests over the years, though those interests aren't as broad as most people might think.  I've really enjoyed the new Star Trek movies, but don't like any of the older shows (sorry, purists).  I love all of the movies being put out by Marvel Studios and eagerly await each one. While I'm not a die-hard Star Wars fan, I really like the original trilogy.  I've loved all of the Hobbit and Lord of the Rings movies and find myself attracted to the fantasy genre much more than sci-fi.
My current fan obsession is Once Upon A Time on TV.  I am a die-hard Browncoat.  But my biggest and greatest love always has been and always will be Disney.  I have cosplayed as Snow White, Belle (both the ballgown and her blue dress), Rapunzel, and Merida's mother, Elinor.  And anyone who knows me quickly sees my complete obsession with Tinker Bell.  I have an outrageous collection, with over 1,000 items featuring this pixie, and because of my love for her many people have taken to just calling me "Tink".
Currently I live north of Atlanta, Georgia and have been attending Dragon*Con every year since 2005. I have been to AnachroCon, ConCarolinas, and Cincinnati Comic Expo, and this year we will be attending AwesomeCon for the first time.  Additionally I have been the kids track director at ConNooga for the last three years and will be holding that position for the foreseeable future.
Much of my con experience is not just related to cosplay, as I am a proud Christian geek and one of the lead members of the group Fans For Christ.  In this capacity I have helped lead our worship services at many of these cons and have shown that Christianity and fandom are not mutually exclusive.
Stacey "Tink" Bern
www.facebook.com/atouchofmagiccostumes