Girls Of The Con would like to welcome our newest "Cosplayer Of The Month" Miss Taffeta Darling. We asked Ms. Darling to tell us a little about her past and her role in the cosplaying scene, she had this to say..
"I'm just a fangirl that got lucky. I started cosplaying after getting the nerve and confidence to go out as my favorite characters. It takes a lot of self love to go out into a scene portraying various identities. I was usually the girl who was getting photos with costumers while feeling such admiration for their creative abilities. Finally I decided to dress as my favorite magic woman, Zatanna and attend to the Dallas Comic Con in 2010.
Pretty much every gig since then has come as a surprise to me. I've only just been me and have been lucky enough that people enjoy reading what I write, looking at what I wear and listening to what I have to say via podcasts and vlogs. I started doing pin-up modeling work for various companies and was given the opportunity to incorporate more of my life into the images. One thing lead to another and then I started doing pin-up work as the likes of Zatanna, The Black Queen/ Dark Phoenix, Harley Quinn, and more. Last year I started working with the Dr. Sketchy's group in Dallas and Austin Texas  as a costumed model, instead of taking if off or going minimal, I show up as heroines and characters and try to bring animation to life drawing sessions.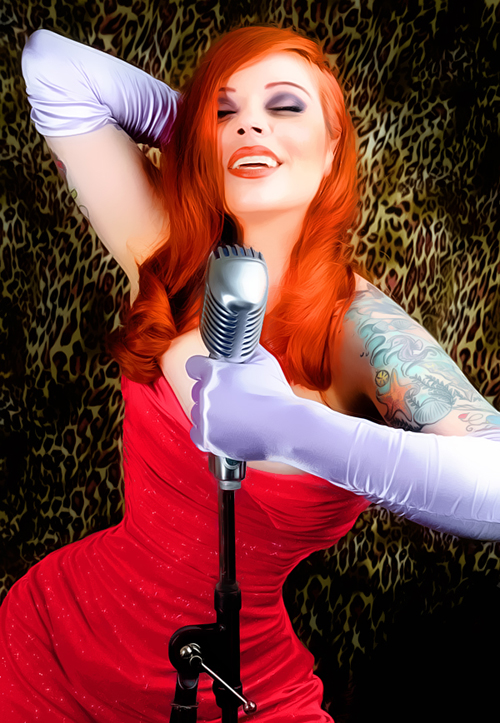 Upcoming events:
August 6th – Spokesmodel, official costumed mascot of Strip-Dallas Web Comics Expo, Dallas TX
August 14th- Model for Dr. Sketchy's Austin TX at Austin Books and Comics, for the Conan the Barbarian release party
August 20th – Costume Contest Judge for  GEEKFEST  Kileen Tx
September 2nd – Burlesque debut with Appaloosa Red, Dallas, TX
September 3rd -Invasion Car Show Pinup Girl Dallas TX
September 10th –Jabba's Slave Girl, Rystall for Star Wars Art Exhibit – Dallas TX.
October 30th- Model for Dallas Dr. Sketchy's Halloween Edition
November 11th-12th – Wizard World Austin
Weekly podcast segments  " Just Sayin" on The Loud Idiots podcast [www.non-productive.com] where I review comics, movies, conventions, and video games. Every Tuesday at 8pmEST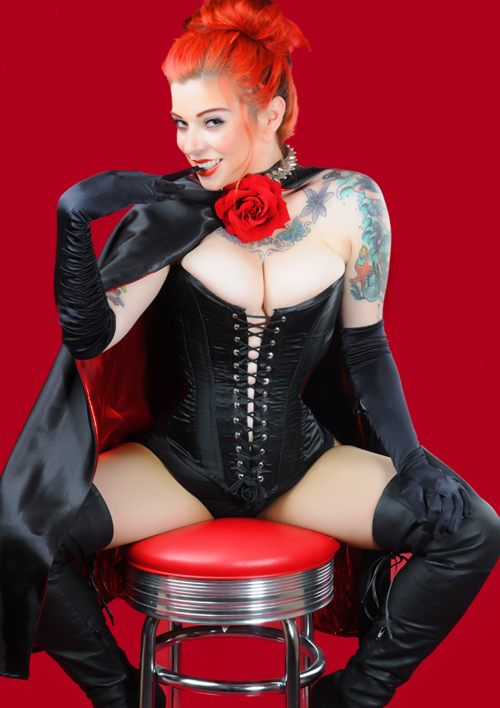 The Taffeta Darling has been an original persona in the Dallas media since 2009. Starting off as a pinup model she now works on her dream as a cosplay enthusiast,  and she feels lucky enough to work various conventions in support of her favorite artists.  She was nominated and won Sam Johnson's coveted Fan Babe of the Year for 2010, and was a finalist in the "Hot Rods and Heels" Texas' Pin-Up Model of the Year for 2011.
The Taffeta Darling is a regular contributor on the Loud Idiots Radio Show.  She has taken her popular blog Curves and Comics, and manifested it into her own segment on the show which she reviews games, comics and other pop culture media references. Willing to travel cities near and far in hopes of finding her next adventure, Taffeta has worked with artists from Troublemaker Studios, Spacegun Studios and had her "15 minutes" covering the  Dallas Burlesque Festival for Attack of the Show on the G4 Network.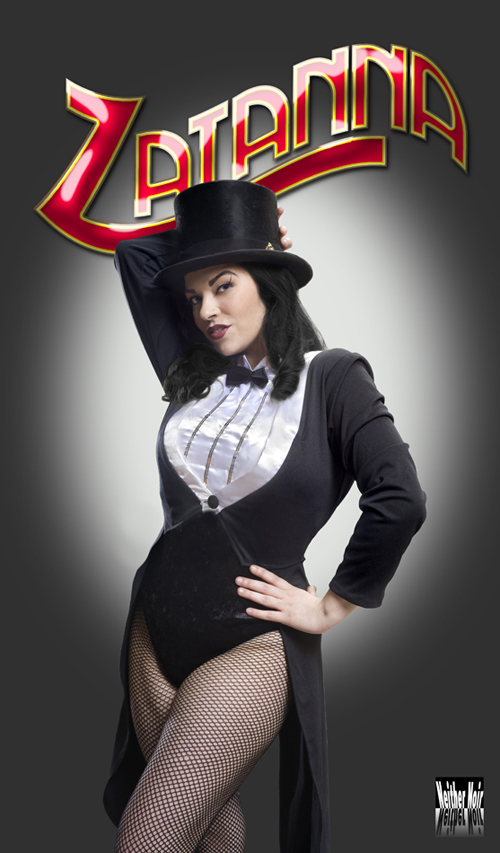 Vist Taffeta online at:
www.curvesandcomics.blogspot.com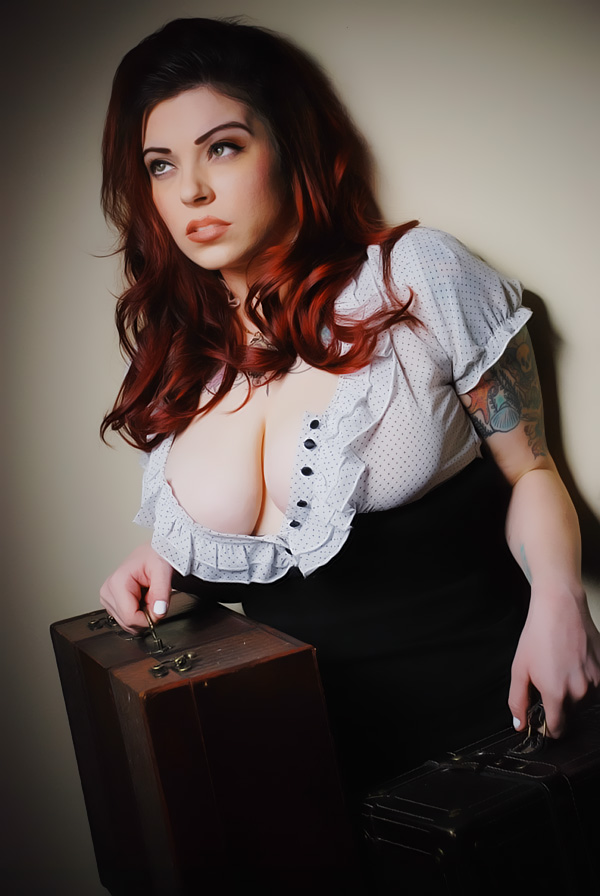 Oh.. and P.S.    HAPPY BIRTHDAY TAFFETA!!!  I thought it would be nice for your debut at Girls Of The Con to coincide with your actual debut into this world. Keep making it an interesting place to be!